Here we explore everything that you need to know about Dental Implants in Turkey, including what dental implant is, how it is performed, considerations before and after treatment, average cost, best dental clinics and dentists for dental implants in Turkey (Istanbul, Antalya, Izmir, Ankara) and why Turkey is such a popular destination for dental care and dental treatments.
What are Dental Implants?
Dental implants are the artificial structures that a dental surgeon puts into your jawline. This procedure is usually done or recommended if you have lost a tooth or more.
Dental implant surgeries require several procedures. The benefit of the dental implant is having solid support for your new teeth. This procedure can take up to months to complete because you have to heal after one procedure to start another.
How Dental Implants Procedures are performed?
The process of getting dental implants involves replacing the tooth roots with tooth posts that are made of metal.
Evaluation:
The dentist will examine to know your tooth status and know the condition of your jawbone and the best dental implant procedure for you. You will tell your doctor how many you want and the type of implants you want. You will have to discuss all your medical conditions and medications you are taking with your doctor.
Tooth Extraction:
If you have a tooth that needs replacing your dentist will have to remove it before the dental implants are put in. This procedure requires anesthesia, so your doctor will discuss the several options that are available to you and the one that best suits you. You will only feel pressure and not pain. After the procedure, there are some things you should avoid, like blowing your nose, smoking, spitting, and drinking through a straw.
Inserting the dental implants and bone grafting:
There are two types of dental implants. The first goes directly to your jawbone and the other goes directly under your gum line. Your jaw needs to be strong enough to have the first procedure done, because of the pressure when you chew, and you need your bone to be strong to protect that implant.
Abutment placement:
Abutment is the connecter that will form the base of your artificial teeth. After this procedure, it will take you at least 2 weeks for your surrounding gum to heal.
Restoration attachment:
When your jaw is fully healed, your dentist will now place the final restoration on the abutment to complete the process. It usually depends on what your tooth needs, it could be a crown, bridge, or implant-supported dentures to replace your missing tooth.
Choosing your artificial new teeth:
Once your gum is fully healed, your dentist will make more impressions on your mouth and the remaining teeth. These impressions are used to make the crown look like your natural tooth. You can decide on a tooth that can be easily removed or one that is fixed, this means that it is permanently screwed or cemented into the abutment implant.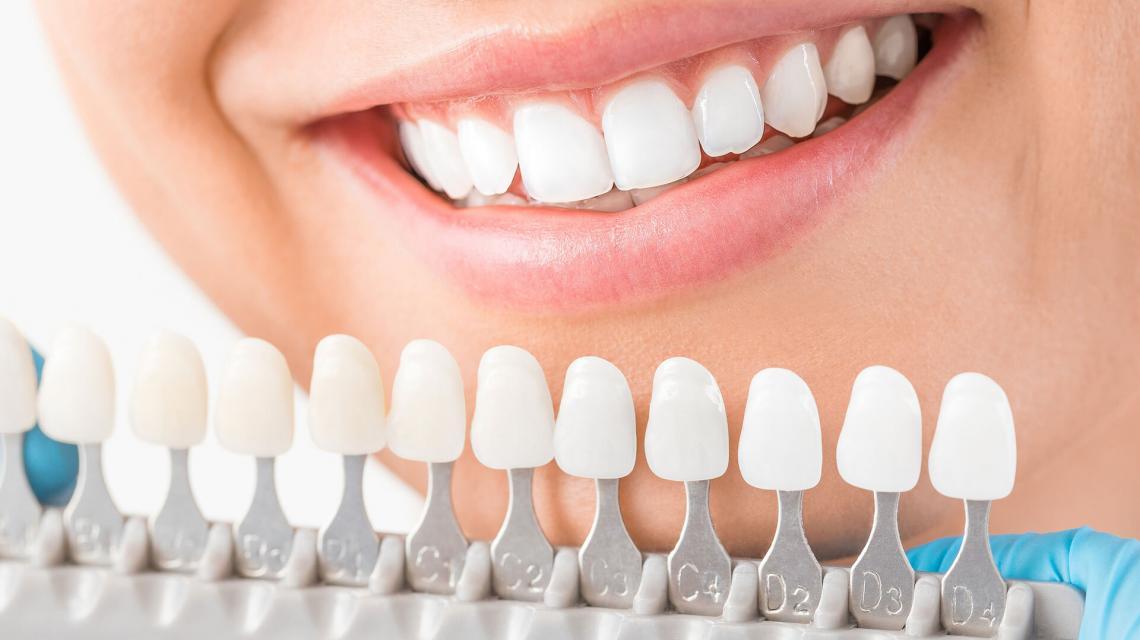 Benefits of dental implants
It is a lifetime guarantee of the perfect dentition.
There is no risk of decay
It does not affect chewing and speech.
It blends perfectly with your natural teeth.
When bone grafting is needed?
You will need bone grafting if your jawbone is not thick enough or is too soft to accommodate the procedures that are required for dental implants. When chewing, there is a great force that is exerted on the bone, if it is not able to provide support, then the surgery will fail. A bone graft helps to create a more solid base for the dental implant.
Why are dental implants done?
Having dental implants is right for you, if:
You have one or more missing teeth
You have healthy oral issues
You're not able to wear dentures or do not want to
Your jawbone has reached its full growth
You want to improve your speech
Is dental implant treatment painful?
The dental implant procedures are not painful and are performed under anesthesia. They also apply needle-free injections, if you are scared of needles. You may experience pain if you just had an extraction.
Who are the Candidates for dental implants?
Dental implants are suitable for adults and are generally sort after by older individuals. There are no limits to the number of implants for a healthy mouth.
After the surgery
You will have some discomfort after your surgery which is normal.
You may notice some bruising on your gums swelling on your face, minor bleeding, and some pain on the implant site.
You will need to take only soft foods after your surgery, and some ice packs to help with the swelling.
Avoid tobacco to prevent infections root canal infections, and staining your teeth.
You need to have good oral hygiene to protect your implants.
You should floss twice daily, and brush your teeth twice daily
Avoid hard candies that can easily damage your implants.
Maintenance
After your dental implant, it is important to give your tooth extra care, especially for the artificial ones. You will be scheduled for follow-up visits to monitor your implants and make sure that your gum and teeth are healthy.
You should visit your dentist every 6 months to get a professional cleaning done.
Dental Implants in Turkey
If you decide to have your dental implants in Turkey, you'll find out it's a great idea. Turkey is one of the best places to have any dental treatment done, and it is cost-effective and affordable for everyone.
Why is Turkey a Popular Destination for Dental Implants?
Turkey is an exceptionally popular destination for medical tourism for a variety of reasons! First, the country has a long history of medical excellence. In fact, many of the world's most renowned cosmetic medical schools are located in Turkey. This means that there are plenty of experienced medical professionals to provide high-quality care. Dental Implants is one of the trending and popular selections for medical tourists coming to Turkey for dental care.
Second, Turkey is a relatively affordable destination for medical tourism. The costs of medical procedures and treatments are often much lower than in other countries, such as the EU or US. This makes it an attractive option for people who want to receive quality care without spending a fortune.
Finally, Turkey is a beautiful country with plenty to explore and discover. After receiving treatment, many medical tourists take advantage of the opportunity to explore all that the country has to offer.  From its stunning coastline to its vibrant cities, Turkey is an unforgettable destination!
Istanbul can be considered as the best city to have a Dental Implants in Turkey. And then comes the other cities such as Ankara, Antalya, and Izmir.
How much does it cost a Dental Implants in Turkey?
Average cost of a dental implant in Turkey is usually between $2000 and $3000. The exact cost will depend on the dentist and dental clinic you choose and the teeth structure you have.
Best VIP Dental Clinics & Dentists in Turkey for Dental Implants
Are you looking for a good dentist or dental clinic in Turkey for your dental care and treatments? If you want to experience and enjoy great results, you'll need to book your treatment at an advanced dental clinic and dentist. Here are our top picks for top and VIP clinics and plastic surgeons for Dental Implants in Turkey: