The Bosphorus Strait is a fascinating body of water full of energy and vibrancy, snaking its way past banks filled with castles and towns, shaded by majestic forest trees, providing the eye with a fresh sight of busy lives at every mile.
The Bosphorus flows for roughly twenty miles, at times like a river, at times like a land-enclosed lake, until becoming a rocky, untamed waterway before entering the Black Sea. It breathes gently and regularly, and the caiques' sluggish splashes reflect the beat.
The Bosphorus not only electrifies the visitor with its radiance but also intoxicates him with the white luminescence of the sun on its bosom and the blue sky pouring into it. It connects the Sea of Marmara to the Black Sea and divides the continents of Europe and Asia. It flows across Istanbul, dividing the city into two parts.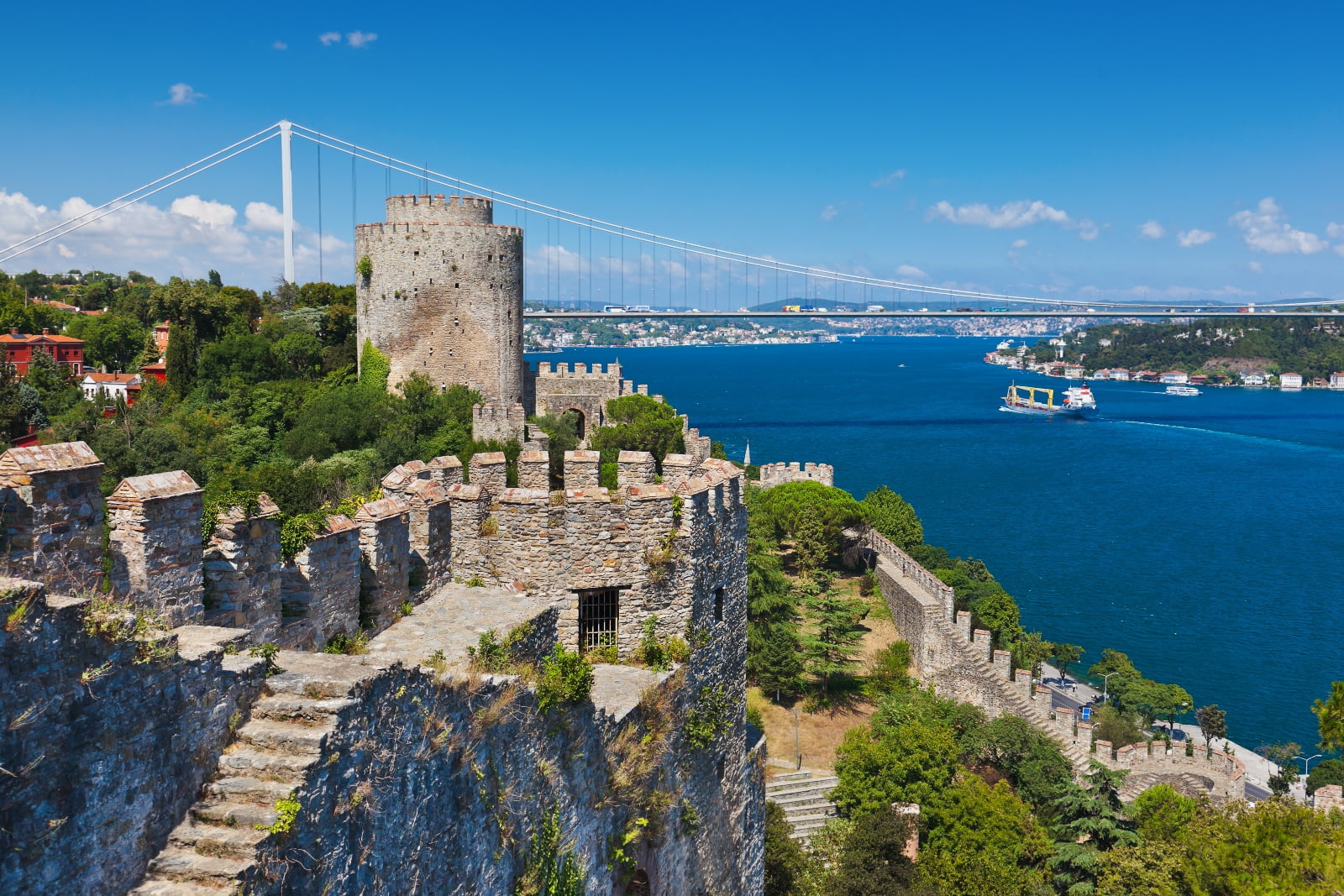 Istanbul is constructed on seven hills. The breathtaking views of the Bosphorus cannot be found anywhere else on the globe. So much so that it inspired a plethora of poets, authors, painters, and artists to produce a library full of works dedicated to it. Today, three magnificent bridges interconnect Europe and Asia: the 15 July Martyrs Bridge (The Bosphorus Bridge), the Sultan Mehmed the Conqueror Bridge (Fatih Sultan Mehmet Bridge), and the Yavuz Sultan Selim Bridge.
How to best explore Bosphorus?
Today, the best way to experience and enjoy the Bosphorus is to take variety of Bosphorus cruises such as Bosphorus sunset cruise, Bosphorus dinner cruise, hop-on hop-off Bosphorus cruise, Bosphorus cruise with yacht, Princes' Islands boat tours, as well as Bosphorus tours with public ferries.
Top-Rated Bosphorus Cruises
You can feel free to book one of these Bosphorus cruises. They all have excellent traveler ratings. If you change your mind, you can also make free cancellation with a FULL REFUND up to 24 hours in advance.